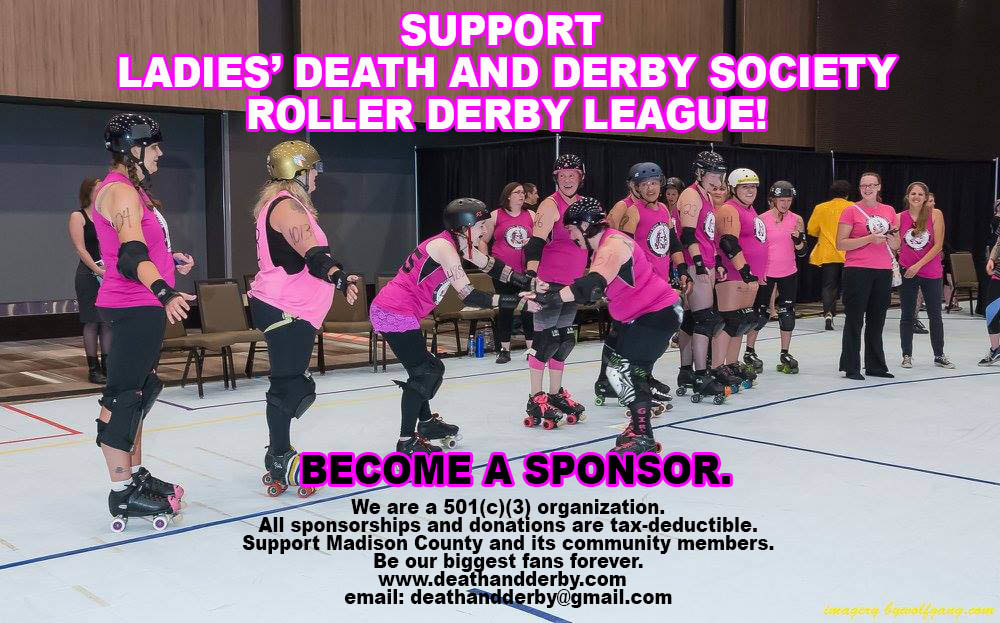 When you become a sponsor of LDDS, you're supporting people who live and work in your community and are boosting your visibility with our fans and partners throughout Madison County. Sponsorship aligns your business with a highly-visible, fast-growing, and entertaining sport. Becoming a sponsor is one of the most unique and exciting ways to reach a diverse audience with expendable income. Your sponsorship can bring new customers to your business and help keep a wildly successful group of athletes rolling for another season.
Your support will go directly towards funding practice space, uniforms, promotions, training costs and bout production. Our members contribute equally by paying dues, maintaining their own equipment, and spending a great deal of time and energy on a sport they love deeply.
We offer sponsorship levels and packages which are flexible and can be customized to your needs. While we have created a variety of packages, we recognize there is no "one size fits all" approach. If you feel some other form of promotion or sponsorship would be more beneficial to you, please ask us about it! We are willing to work with you to provide the right package for your needs.
Click
HERE
to view the sponsorship packet.
Photo credit: Wolfgang Kurth