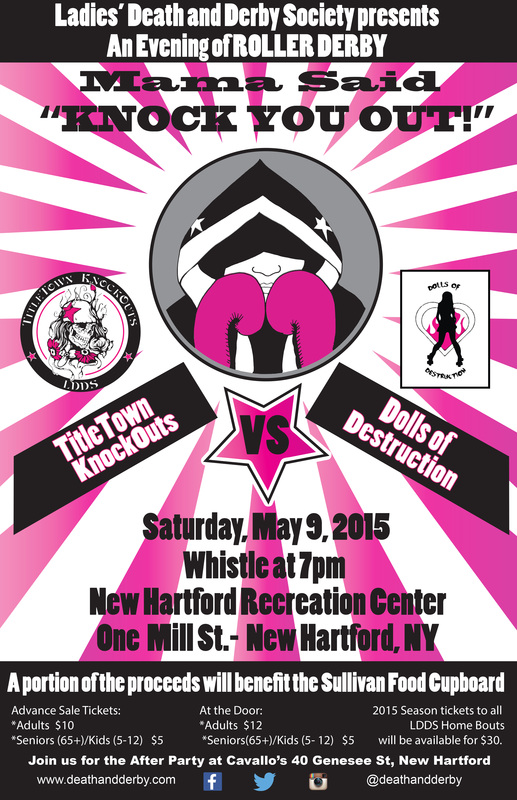 Ladies' Death and Derby Society will host our first home bout of the year on May 9th, 2015 at the New Hartford Recreation Center (1 Mill St., New Hartford, NY.) Our team, The TitleTown KnockOuts, will take on the Dolls of Destruction from The Black Diamond Dames of Troy in an action-packed, hard hitting match-up. Bring your mom- it's a warm-up to Mother's Day!
Doors open at 6pm. Bout starts at 7pm. Bleacher seating is available, but we welcome you to bring your own chair so that you can sit rinkside and get even closer to the action!
A portion of the proceeds will be charitably contributed to the Sullivan Food Cupboard.
A donation of can or other non-perishable would also be appreciated. We will be collecting food on-site.
Buy Advance tickets
here
.
Adult (ages 13-64): $10
Child (ages 5-12)/ Senions (65+) : $5
Child (under 5): Free
Tickets can also be purchased at the door for $2 more/ticket.
Come join us!