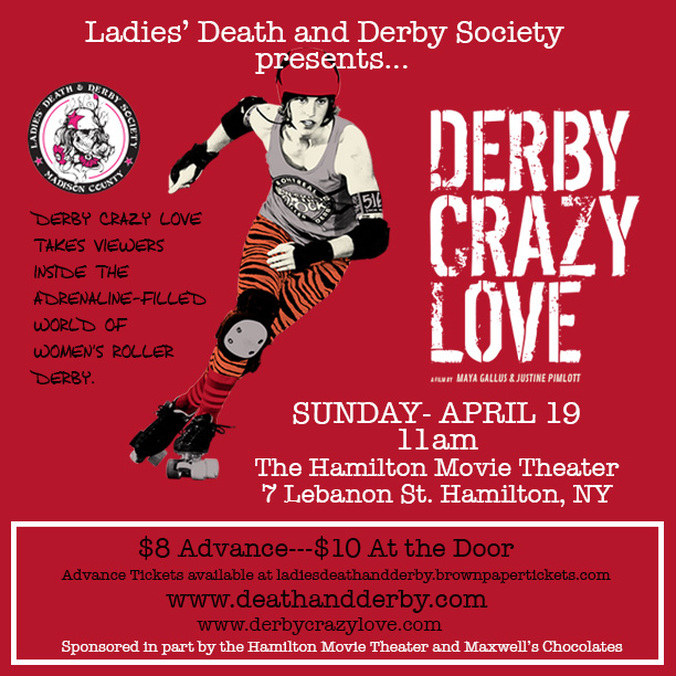 Come join us for a special screening of "Derby Crazy Love," a film by Maya Gallus and Justine Pimlott, which brings viewers into the world of women's roller derby. The film follows Montreal's New Skids on the Block, as they take on the London Rollergirls for a shot at the International champioships against the reigning world champions New York's Gotham Girls.
Sunday, April 19
Doors open at 10:30am. Film starts at 11am.
$8 Advance tickets available through your local LDDS skater and online at this
link.
$10 at the door. Cash appreciated.
Limited space available so get your tickets now!
There will be baked goodies, LDDS merchandise, and season tickets to our upcoming bouts.
All proceeds collected during this event will help fund Ladies' Death & Derby Society's 2015 bouting season!
There will be a Meet & Greet at
No.10 Tavern
(10 Utica St., Hamilton) right after the film screening. Come meet the team, get a drink, and hang out with Ladies' Death and Derby Society.
Sponsored in part by Hamilton Movie Theater & Maxwell's Chocolates.