Join Us!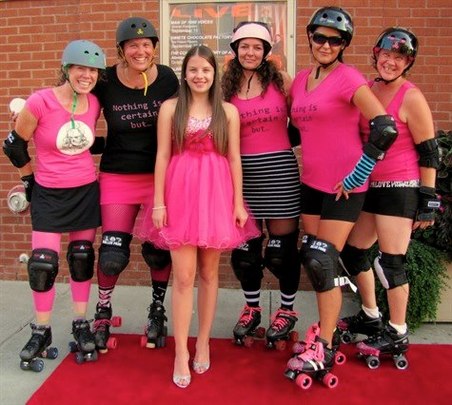 We're glad that you're interested in becoming a part of Ladies' Death and Derby Society! No experience is necessary to become an amazing roller derby player. If you have the dedication, we will make sure you get the training. One of the great things about roller derby is that no matter what size or shape you are, there is a position for you!​




All skill-levels are welcome! All the training you need will be provided by the team.


​Who Can Join?​​​
-- Women ages 18-88 can become skaters.
-- Men and women over the age of 18 can become referees.
-- Any one can help us as a Non-Skating Official or other volunteer.


What Should I Expect?​
1. To get fit. Seriously. Roller derby is an intense physical sport. You will be tired. You will be sore. You will get fit.
2. To become part of a tight knit community that prides itself on acceptance and understanding. Our team can only be as strong as the bonds between us, and keeping each other encouraged is paramount.
3. To become more confident and sure of yourself than you have ever been in your entire life. Through roller derby, you will learn that
you can do far more than you ever thought possible.
---